Thinking Dog Academy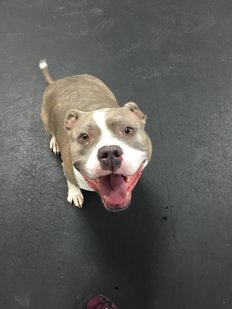 Thinking Dog, LLC has developed an innovative program that combines off-leash group play with positive training. Our daycamp is not like many of the other doggy daycamps that have become very popular. Some of those programs can be great and very beneficial for your dog, while others can be downright dangerous. Many daycamp programs don't have adequate systems for grouping the dogs. This means it's lots of fun for some of the dogs, but for others it can be extremely stressful. Also, many of these programs encourage the dogs to play for extended periods throughout the day. Some even promise no naps! This leads to over-tired dogs and a higher chance of aggressive incidents. The all-day play can also produce dogs with extreme exciteabilty and exercise tolerance. Translated, this means that when your dog is home with you, they are still going to want to play, play, play all day long.

At Thinking Dog Academy we have created a program that allows your dog the benefits of off-leash group play with other dogs, such as positive socialization, exercise, and improved impulse control, while also maintaining a structured environment and encouraging positive behavior patterns that will make your dog a better pet. Each dog's day is divided into play time with friends, individual time with the trainer, quiet time with the other dogs, and quiet time in their comfy room. No two dogs will experience exactly the same thing. Some dogs have higher exercise needs and will require more time to get their energy out, while others will require more quiet time.

Our entire purpose is to make your pet the happiest, most well-adjusted and enjoyable companion possible. We reinforce behaviors that you will appreciate at home and address problem behaviors as soon as we see them. Daycamp is not a substitute for training with your dog, but it is an extremely valuable service that will make your dog happy and make you happy with your dog.
---